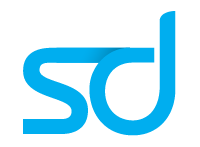 California Privacy Rights
California Civil Code Section 1798.83, also known as the "Shine The Light" law, permits Our Users who are California residents to request and obtain from us, once a year and free of charge, information about the Personally-Identifying Information (if any) We disclosed to third parties for direct marketing purposes in the preceding calendar year. If applicable, this information would include a list of the categories of the Personally-Identifying Information that was shared and the names and addresses of all third parties with which We shared Personally-Identifying Information in the immediately preceding calendar year (e.g., requests made in 2017 will receive information regarding 2016 sharing activities). If You are a California resident and would like to make such a request, please submit Your request in writing, via email, to Our privacy officer to privacy@salesdirector.ai with "Request for California Privacy Information" on the subject line and in the body of your message. We will provide the requested information to you at your e-mail address in response.
Please be aware that not all information sharing is covered by the "Shine the Light" requirements and only information on covered sharing will be included in our response. For an explanation of our privacy practices please review our privacy statement by clicking the "Privacy" link on our home page.
For More Information: California "Shine the Light" Statute
Last Updated: July 16, 2017